The important thing to remember when making hand salads is to use a large and fairly moldable lettuce. Our three favourites are butter lettuce, boston lettuce and romaine lettuce. They are easy to roll, but sturdy enough not to rip. Simply spoon in some veggies, microgreens, a little salad dressing or cheese and voila! Better yet.. why not make your hand salads right in the garden?
You can use nearly any ingredients for your hand salad, but below are 3 of our favourite recipes!
Ranch Hand Salads
One of our most simple hand salads! Use any veggies listed, add a little cheese and ranch – voilà! You can also try this hand salad with just cheese as a topping and no dressing!
• Any microgreen varieties
• Diced cucumbers
• Diced peppers
• Shredded carrots
• Shredded cabbage
• Avocado
• Sprinkle of shredded cheese (optional)
• Ranch dressing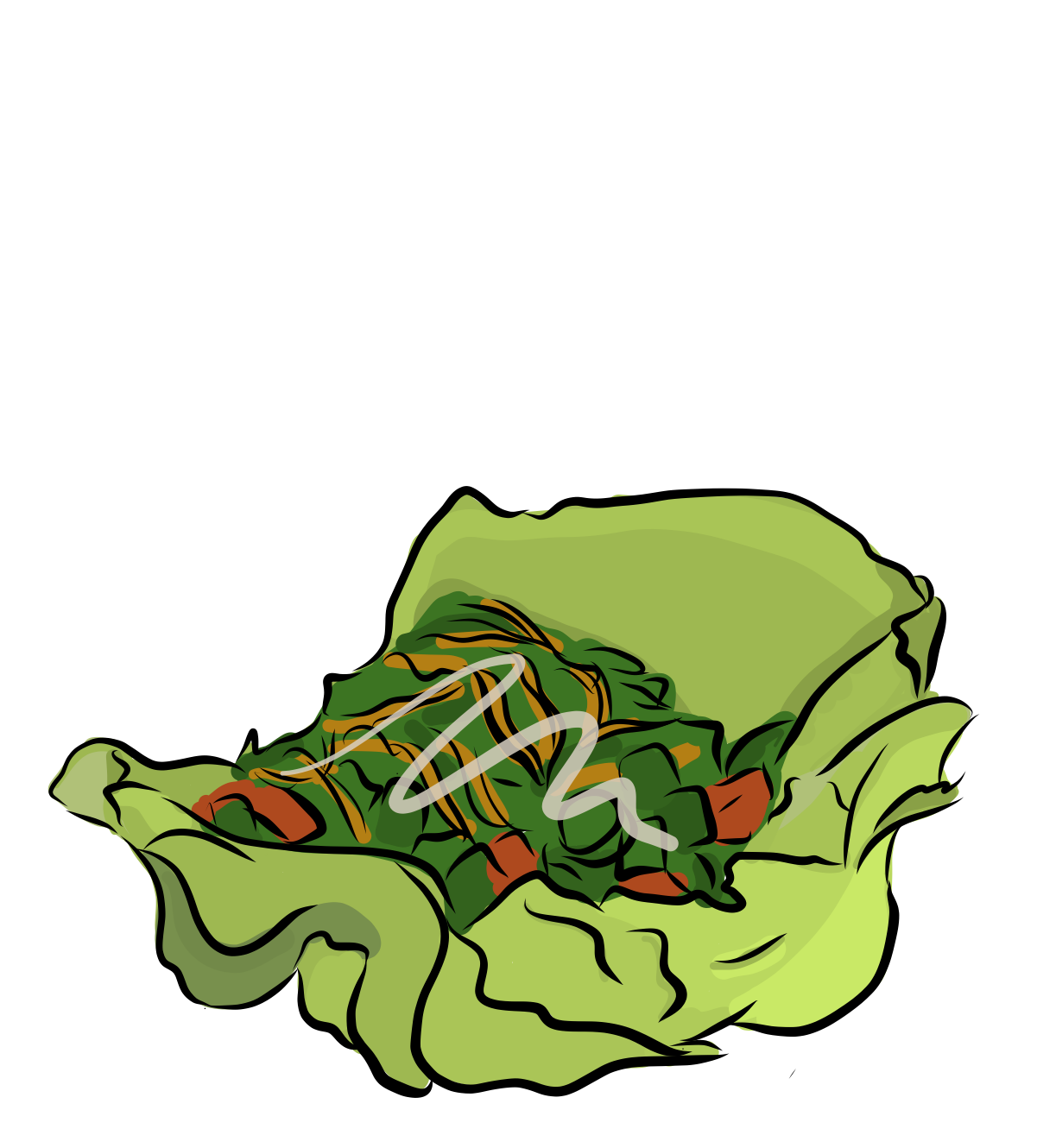 Buffalo Chickpea Hand Salad
You will want to use either soaked or canned chickpeas for this recipe. Chickpeas are a great addition to all hand salads and present great opportunity to talk about Canadian agriculture (Canada is one of the largest producers of chickpeas worldwide)!
• 1/2 cup onion, minced
• 1 can chickpeas, rinsed and drained
• 1/2 cup Buffalo sauce
• 1 head butter lettuce, washed and leaves separated
• 1 small avocado, chopped
• 1 large tomato, chopped
• 1/2 cup cucumber, chopped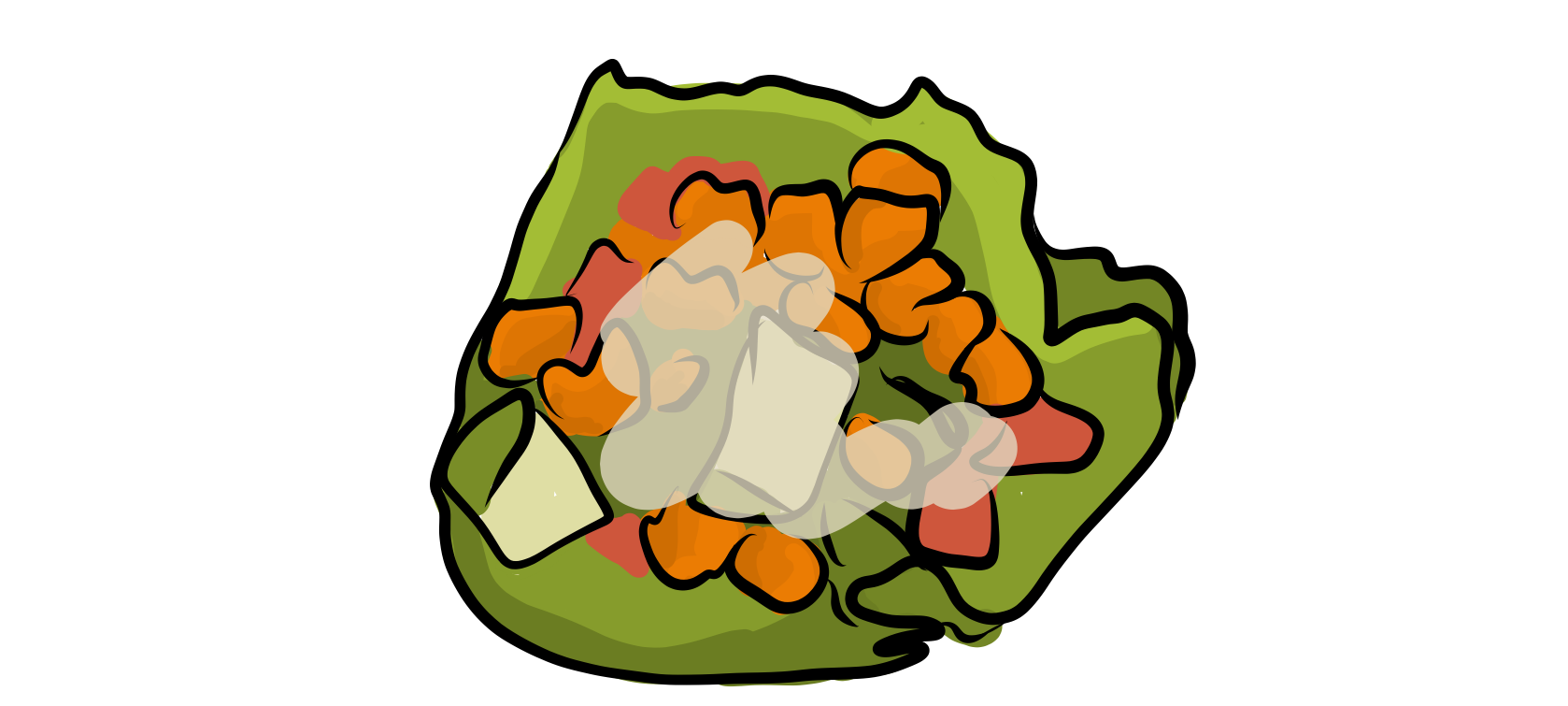 INSTRUCTIONS
1. In a medium skillet pan, cook the onion in 1 tsp. olive oil over medium-high heat until soft and translucent, about 5 minutes.
2. Add the chickpeas and cook until toasted, another 2-3 minutes. Stir in the buffalo sauce (optional) and reduce heat to low. Simmer while you make the dressing. Turn off heat and let cool slightly.
3. Assemble the wraps! Place a heaping tablespoon or two of the chickpeas on each piece of lettuce. Top with avocados, tomatoes and cucumber. Drizzle with ranch dressing.
Lentil Hand Salad Tacos
This hand salad can mimic real tacos, by replacing the shell with your lettuce leaf and using lentils as your meat substitute. Use microgreens, tomatoes, avocado, lime and/or cheese for toppings.
INGREDIENTS (makes 20 lettuce wraps).
• 5 cups lentils
• 1 onion (chopped)
• 2.5 chopped sweet potato (optional)
• 5 tsp tomato powder
• 5 tsp onion powder
• 5 tsp dried oregano
• 5 tsp cumin powder
• 5 tsp of salt (for lentil water)
• 5 tbsp vegetable oil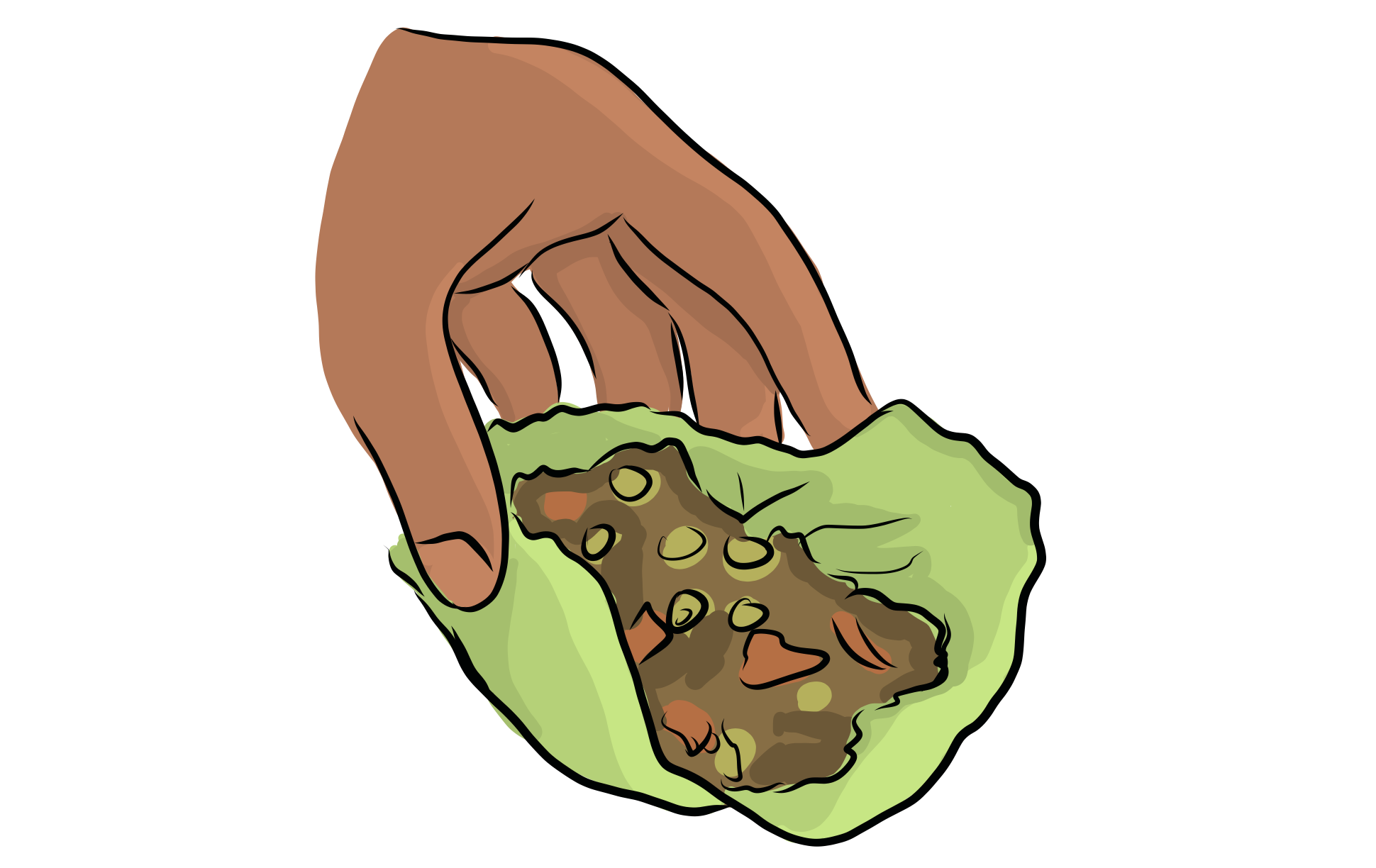 INSTRUCTIONS 
1. Boil the lentils in 8 cups of water, 5 tsp salt, and ½ chopped onion for 45 minutes-1 hr. 
2. Sauté the rest of the onion and vegetable oil in a skillet until onion is translucent in color. 
3. Add the rest of the ingredients to the pan and add the water as needed. 
4. Sauté for 20 minutes to let the flavours infuse.