The Little Green Thumbs program is for teachers of kindergarten to Grade 8 classrooms. If awarded, a Little Green Thumbs garden stays with the teacher who applied, even if they change schools. You can always return your garden, or pass it on to another teacher at your school, and that teacher will attend a Little Green Thumbs training.
The program is delivered regionally by local non-profit and educational organizations. We currently growing in Saskatchewan, Manitoba, PEI, New Brunswick, Nova Scotia, Newfoundland and certain regions of Alberta. Find out if your region is accepting applications here.
A Garden of Possibilities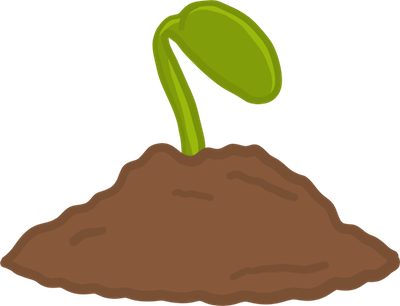 Plant... a Garden!
Students get their hands dirty – literally – planting their garden from seed. Working with soil bridges the relationship to the outside environment, connecting children to the earth and to agriculture.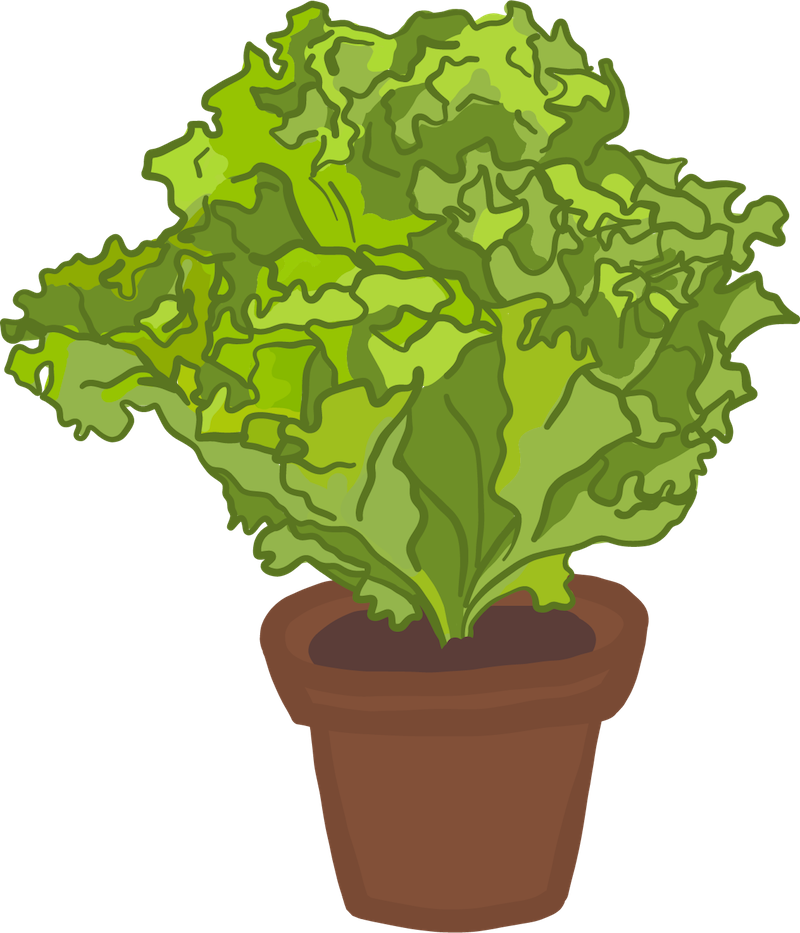 Grow... Understanding!
We grow more than just food in our gardens! Countless learning opportunities blossom as students cultivate their garden and grow their understanding of the relationships between food, themselves, their community and the environment.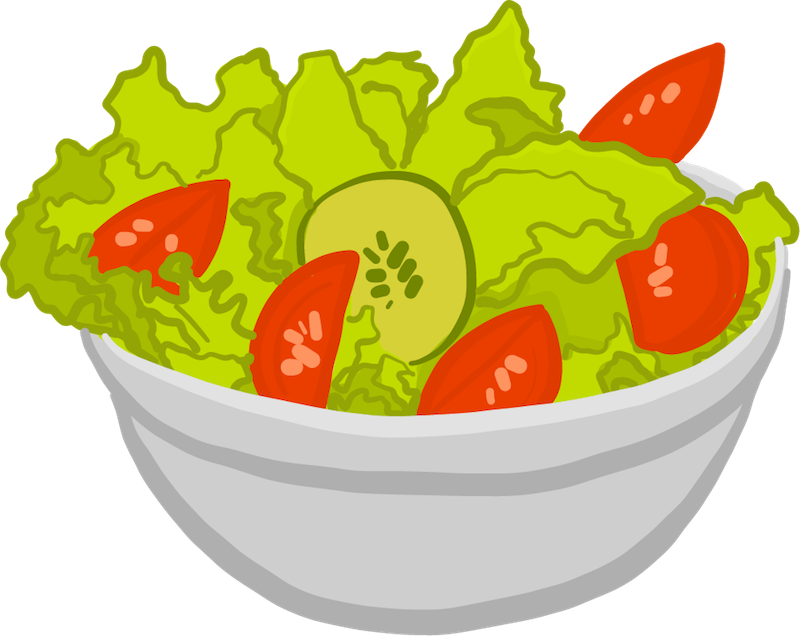 Eat... the Harvest!
Students taste the fruits of their labour, and celebrate with their classmates at a salad-bration! Engaging students in food production, harvest and preparation inspires inquiry into where their food comes from and how it grows.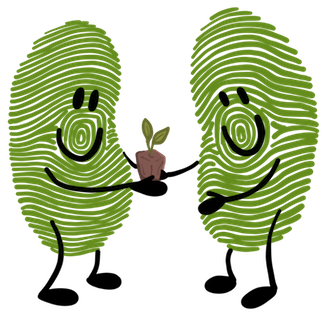 Share... the Surplus!
Little Green Thumbs pass on the gift through sharing vegetables, knowledge, experience, compost or even worms to other classrooms, family and community members. Students cultivate environmental stewardship while caring for their classroom garden and each other.
A complete Garden-in-a-Box (see set-up below!)
Student journals & classroom posters
Support for salad-brations
Professional development & training
Little Green Thumbs community
Year-end survey & data collection
Attend a 1-day Little Green Thumbs training
Correspond with your LGT coordinator for troubleshooting and equipment replacemen
Fill out mid-year and end-of-year surveys during the school year
Engage with your LGT community, share stories of success and help champion garden-based and food educ
Little Green Thumbs garden-in-a-box kits include everything that you need to start growing
Garden boxes, seeds, soil, grow lights and hanging equipment, as well as a vermi-composting kit (a.k.a. worm bin) for use in the classroom!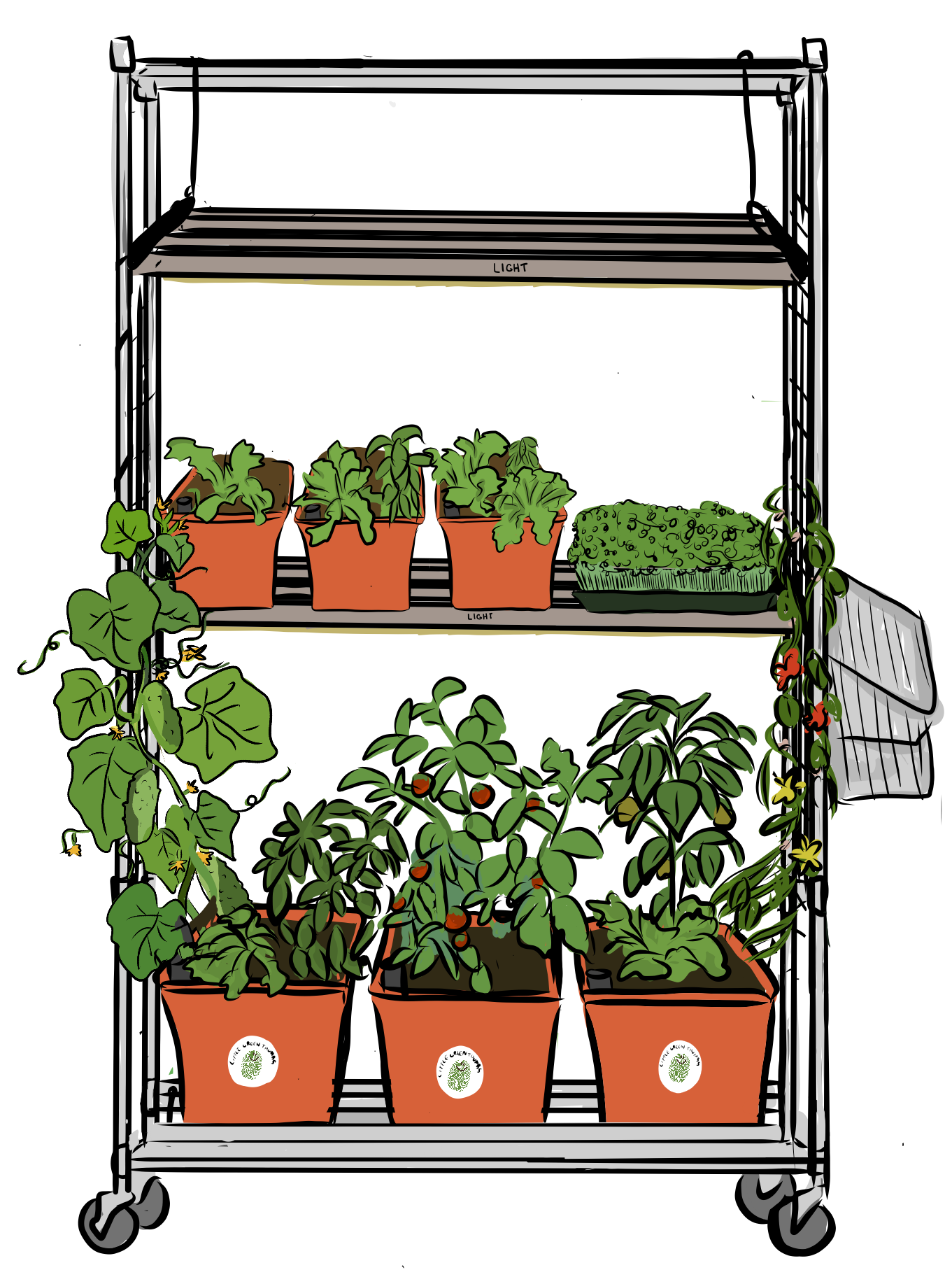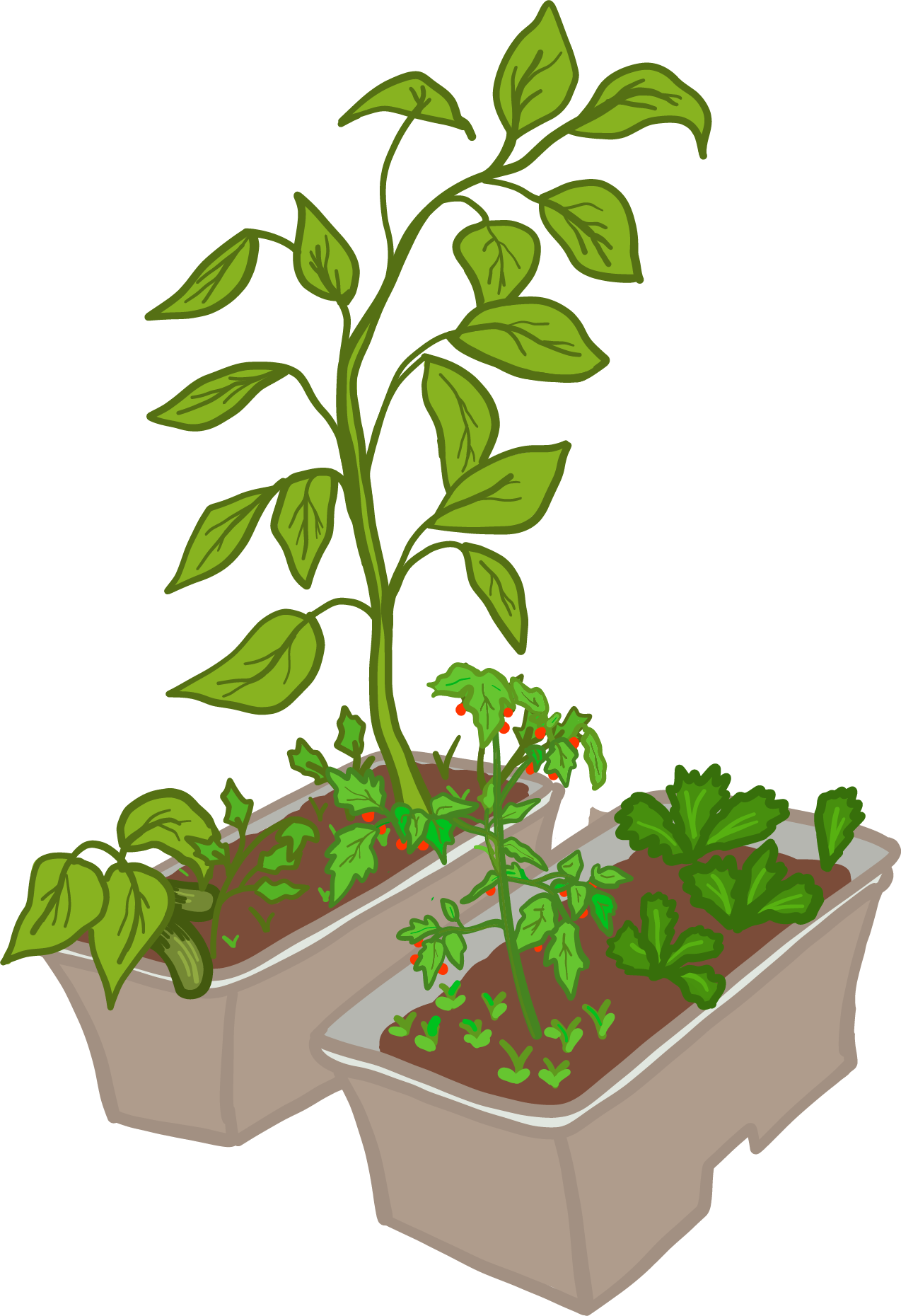 What is a vermi-composting kit (or worm bin)?
Vermi-composting is a small composting system that harnesses the power of digestion by red-wiggler worms, to make compost or castings (a fancy way of saying worm poop). Vermi-compost is nutrient dense compost that you can add right back into your classroom garden to feed your plants, while at the same time tackling food waste! It is odorless and easy to maintain, and can set the stage for a variety of fun, interdisciplinary activities.
A worm bin can be used for observing, describing, asking questions, measuring and recording, life cycle studies and even writing exercises – and students get to experience the full food cycle, from soil and se
ed, back to soil!
Why do we grow with soil in our kits vs. hydroponics?
We are one of the only classroom garden programs that allows students the opportunity to work with soil as a growing medium! We've heard from several teachers who prefer soil in their classroom garden. A soil-based garden more closely mimics natural growing conditions, offers many teaching opportunities to connect agriculture, ecosystem health and soil science, and allows students to dig in (literally!) and get hands-on in their classroom garden.
What sort of vegetables do you grow in a Little Green Thumbs garden?
Little Green Thumbs gardens grow a variety of vegetables and herbs, such as tomatoes, peppers, cucumbers, beans, peas, lettuce, parsley, basil, kale and more! Many of our Little Green Thumbs experiment with new vegetables and flowers, and some of our schools are working with First Nations knowledge keepers to grow sage and other culturally relevant plants to Indigenous peoples. The nature of our garden kit