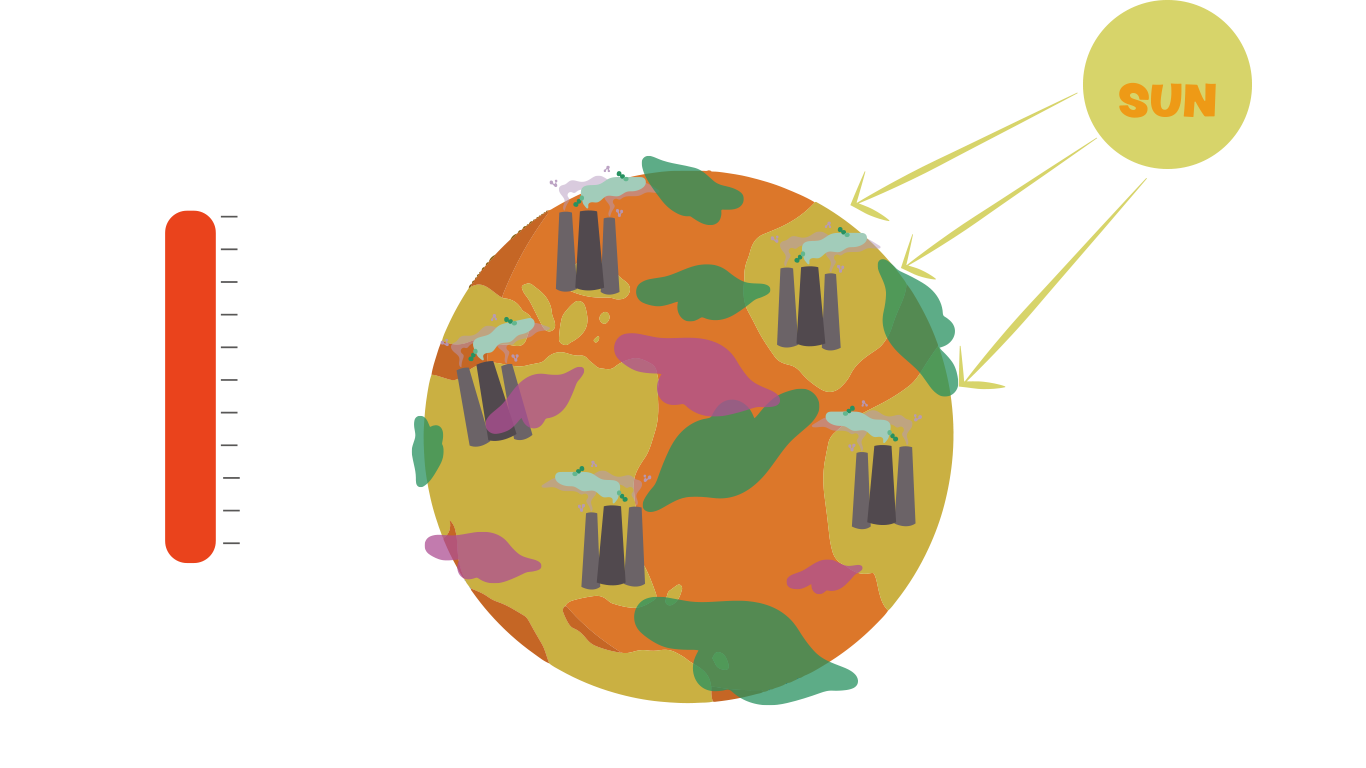 Plants, people &
Climate change
An 8-lesson resource for Grade 3-6 students to explore 

climate change through garden-based education.
Welcome to a journey of climate change education through the world of plants! The goal of the Plants, People and Climate Change resource is to provide teachers with easy-to-use resources, such as animated videos, activities and student worksheets that explore climate change science and climate storytelling through the tangible lens plants, soil, our gardens and natural habitats. On this page you will find all of the individual resources needed to execute the resource in your classroom. 
Your first step exploring this resources is to view the Teacher's Guide below, that will provide an overview of the Plants, People and Planet resource and how it can be used in your classroom. Our hope is that it will provide confidence, inspiration and information needed to inspire the delivery of climate change education and educate a climate literate generation!
My Climate Story is a supplementary toolkit that uses storytelling to connect the dots between what we know about climate change in our heads, what we might feel about climate change in our hearts, and what we can do about climate change with our hands and feet. Using the "My Climate Story" tool, students reflect on the personal meaning of what is learned about people, plants, and our planet. The activities guide students to consider their own lives and what matters to them and their health. You encourage you to use this guide with the Plants, People and Climate Change resource, or you may also use this guide as a stand-alone reflection! Launching in June 2021
The My Climate Story toolkit is a collaboration with Eco-Anxious, which follows the Plants, People & Climate Change resource with discussions, activities and resources to support teachers and parents to frame climate science in a mobilizing way. It may be used with the resource, or on its own.

Learn More about Eco-Anxious Stories >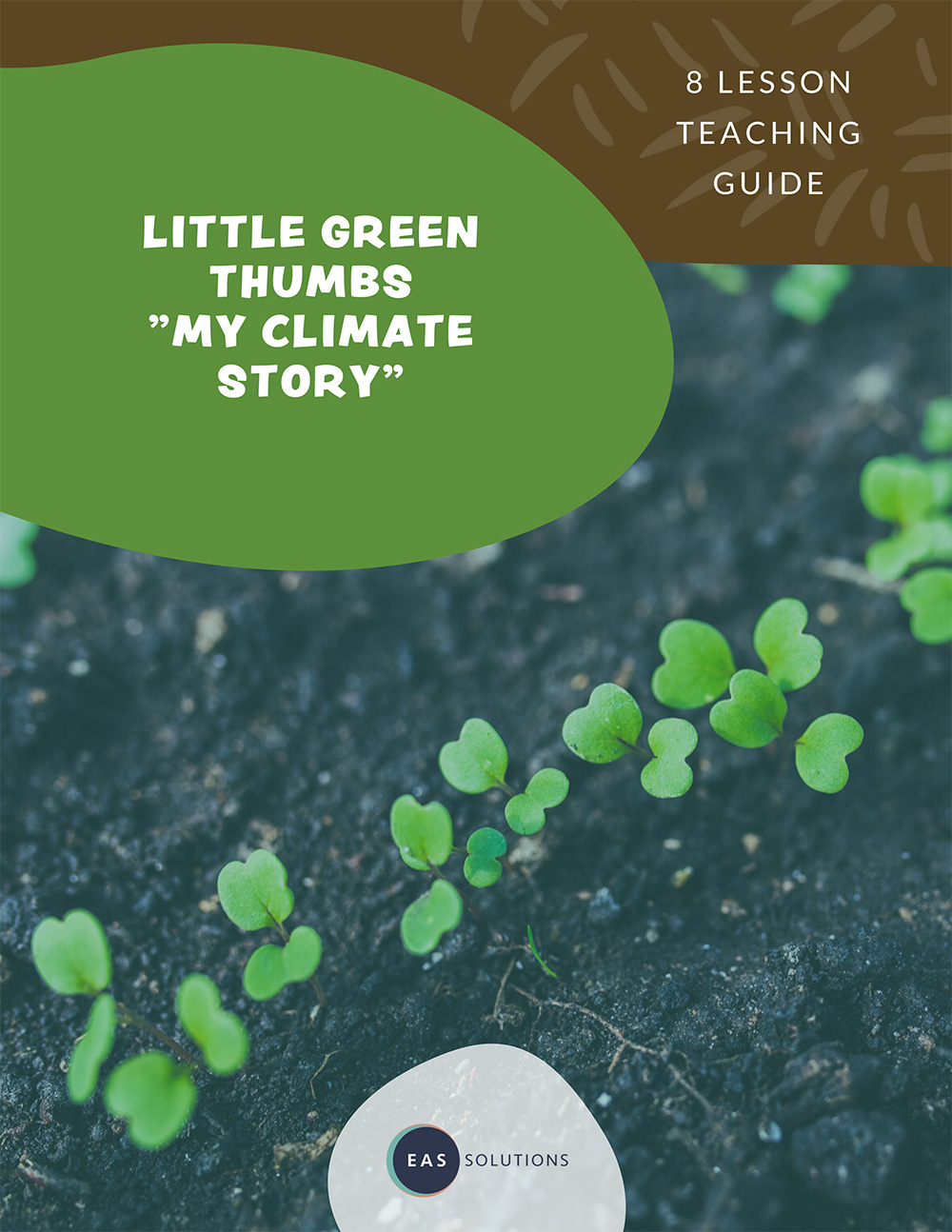 Lesson 1:
Plants, Planet, People.
Lessons 1-3 help to build a foundation of science knowledge and understanding, before we explore the problem of climate change. Students explore the interdependence of plants, animals, and the important roles plants have for life on earth. As humans, we rely on plants in many ways – for food, shelter, clothing and even the air we breathe – and the health of our planet relies on plants too.
My Climate Story:
Lesson 1 My Climate Story connection sets the stage by asking students to consider the key characters and important settings in their lives.
Lesson & Activity Outline
Movie Moment - Video Overview
Lesson 2:
Plant Needs.
In this lesson, we'll explore 5 important plant needs using the acronym LAWNS , which stands for (L)ight, (A) temperature and movement, (W)ater, (N)utrients, and (S)pace to grow, such as in the soil. Just like humans and animals, plants have needs that must be met for them to stay healthy and grow.  
My Climate Story: 
Lesson 2 My Climate Story explores what students need in their environment to be healthy. Just like plants, humans need a special habitat to thrive, and this tool helps kids map out the important things about our home environments.
Lesson & Activity Outline
Movie Moment - Video Overview
Lesson 3:
Plant Adaptations.
Plants thrive in nearly every habitat in the world! Students explore how different plants are able to meet their needs (LAWNS) in very diverse environments. Plants have distinct features, called adaptations, that allow them to survive – such as long roots on desert plants that help them to find water far below the surface or big leaves on rainforest plants that help to gather sunlight in shady areas. 
My Climate Story: 
Lesson 3 My Climate Story guides students to reflect on the roles and relationships in our lives and how we have power to influence change in those relationships.
Lesson & Activity Outline
Movie Moment - Video Outline